Welcome to the Popototan and Island House. You are in the Philippines, on a small island in the middle of almost nothing. Here you have the opportunity to sit back and relax while you are surrounded by the beautiful nature and a few friendly locals. 
When standing with your bare feet, firmly planted on the terrace and looking out, you see colorful flowers, azure blue sea, the most beautiful coral reef just in front of you, a slightly rocky mangrove beach and tall green palm trees. The terrace is ideal for your meals, as a meeting place, and for relaxation in the shade.
Inside the always unlocked house, you find the kitchen on your right hand. Next door is the bathroom and in continuation of this, two double rooms. At the top of the rooms is a large Mezzanin with beds and mattresses. If you go left, down the terrace, you will walk towards a bamboo cottage. This can be used for morning yoga or mindfulness, for afternoon reading or for staying overnight under a mosquito net. Behind the bamboo hut, you will find kayaks, ready to bring you out on the warm and clear water.
After a long day exploring the area, it is great to clean of salt water and sand – this can be done in our outdoor bath made of bamboo sticks. At the end of the day you can go up to a view point where you can enjoy a cool beer or soda, and one of the most beautiful sunsets you will ever see.
At the foot of the house is the small beach. Here you can put up a slackline or hammocks, you can make marshmallows over a bonfire or you can enjoy the sun on a towel. It is also here on the beach that you will find our Stand Up Paddle boards, which are ideal for a small sightseeing tour around the area.Island House also has a private banka boat that you can rent for a small fee.
In the house, Wendy and JunJun are your Filipino host family, who will welcome you and be there throughout your stay. JunJun is caretaker of the house, banka captain and father of three beautiful children. A quiet man, but if enough questions are asked, a rudder charter opens. JunJun is your to-go guy while visiting Island House. Wendy is mother of four lovely kids and Wendy's mother owns the land. Wendy and her two siblings, Gelle and Lean, have grown up here. Wendy is great in a kitchen, which is why she will be responsible for your meals in the house. Wendy can help with laundry, shopping and contacting the local community.
Take a trip to the near village Maglambay, do volunteer work, do a trip to Coron and the market, see the freshwater lakes of Barracuda and Kayangan Lake or go island hopping.
We look forward to welcoming you in our paradise away from civilization, wifi and daily life's hustle and bustle. Island House is a place where you decide by youself how the days should look.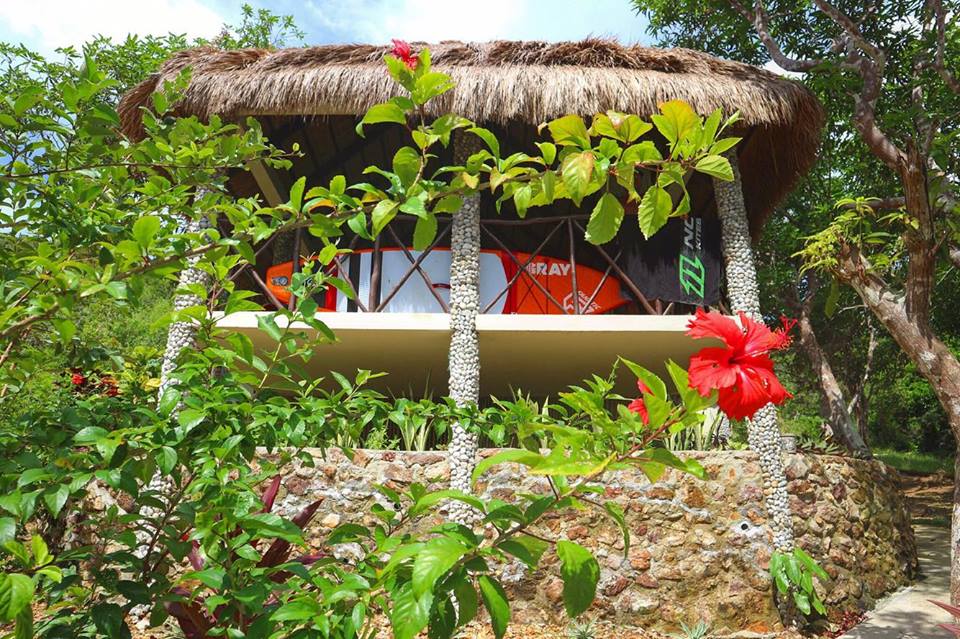 Bounty villa in tropical surroundings far away from everything. Island House is your opportunity to rent a house, hammocks, yoga cabin and beautiful views. It is the place where you can unplug from your everyday life at home, where you can be in the present, and where you get the opportunity to experience a different and exciting nature and culture.
Details
Prices start at: ₱3,000 per night
"I had an amazing stay - for sure i had!"
Island House and the area around have much to offer. As the house located away from main tourism, telephone signal and news media, Island House provides room for immersion, reflection and an authentic cultural meeting with locals from a true Filipino village.
Think about having the time to read the book from the shelf in the living room, enjoy nature and swim in the 28-degree hot water when the sunbathing gets too hot. We also offer adventures around the area of Corn. Amoung other, you can go on island hopping, snorkel on the house reef or neighboring islands. It may also be that the local fisherman invites you to go fishing or that you want to enjoy the morning peace with a session of yoga.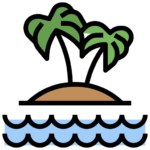 Around Island House there are countless uninhabited islands with imaginative bounty beaches. This area in the Philippines has been voted the most beautiful island area in the world for 2 years.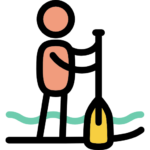 Fill your backpack with great experiences and fun expeditions to the area around Island House. You even find small waves to play with! Psst… Bring the SUP boards on your island hopping trips!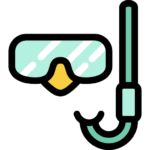 Island House have one of the areas finest coral reefs with great chances of seeing turtles and plenty of multi colored coral fish! Combine iland hopping and snorkling for a great experience.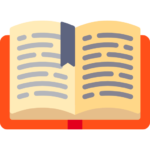 There is no wifi or phone signal, which means that you have to entertain yourself. Now you have the time to read a book or just relax in the hammock!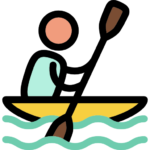 You have free access to stand up paddle boards and sit-on-top kayaks.
It's an absolutely perfect way to explore the area around you.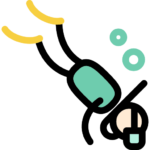 Experience amazing and unique diving. Here you can see some world-class coral reefs and dive on Japanese WWII shipwrecks in very good visibility!