Weather forecast and statistics
When it comes to wind and weather, we know how easily easy but also dangerous it is to promise more than is possible to keep. So to see for yourself, check out the below weather forecasts from the two reliable sources windy.com and windguru.cz.
As support of our claim that Secret KiteCamp is one of the most windy sports in the Philippines, see the winds statistics provided by windguru.cz at the bottom of the page. 
Weather forecast by Windy.com
Forecast model: ECMWF
Location: 11°27'39"N 120°14'90"E
Time zone: Philippine Standard Time (UTC+8)
Weather forecast by Windguru.cz
Forecast model: GFS 27km
Location: 11°28'19.2"N 120°16'41.88"E
Time zone: Philippine Standard Time (UTC+8)
Wind statistics by Windguru.cz
Below you find screendumps of windguru.cz wind statistics, as it unfortunately it requires a login to access the statistics at windguru.cz. The statistics is based on weather forecast data since March 2011.
Monthly Spot Statistics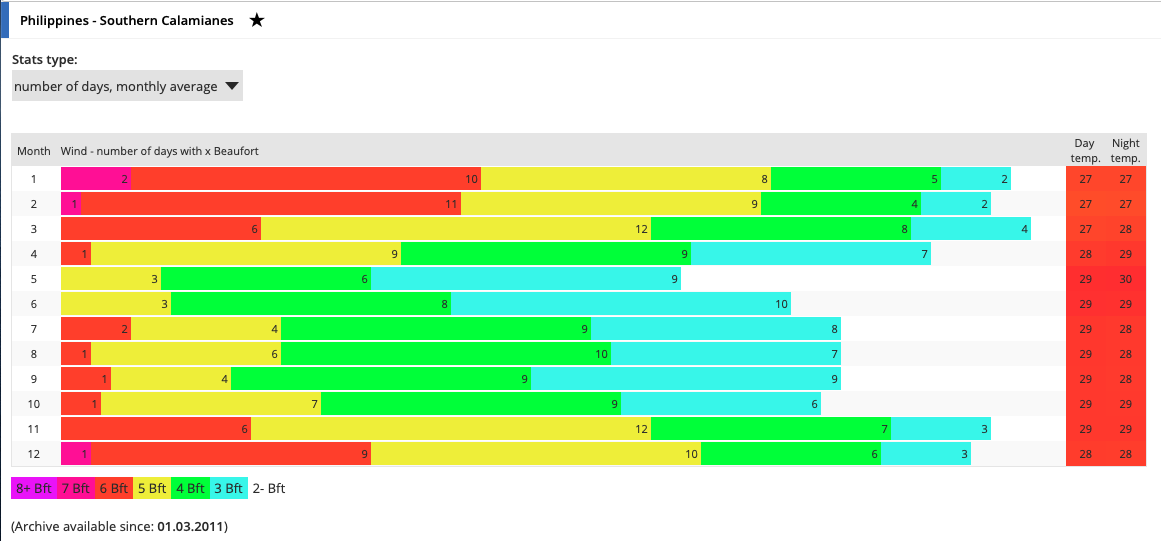 Top Spots October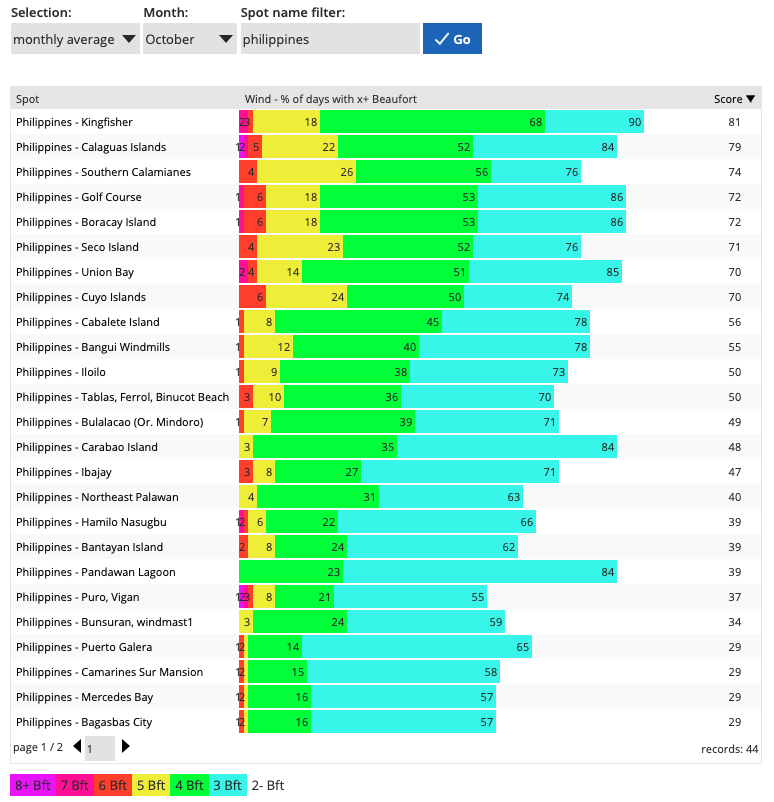 Top Spots November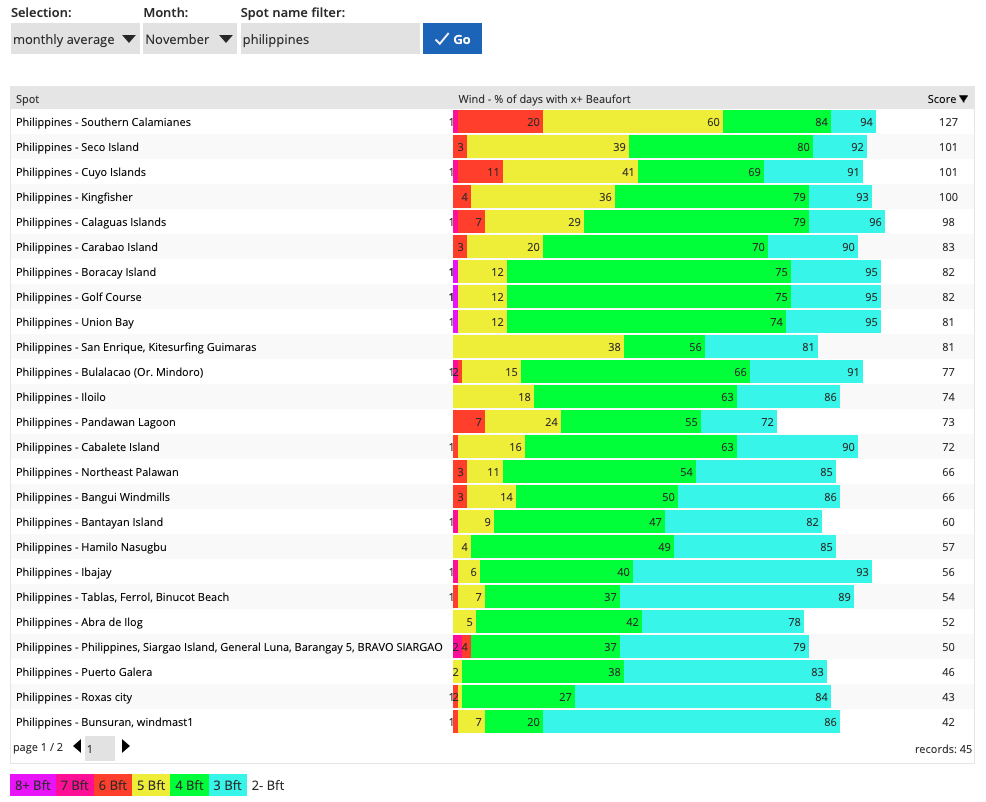 Top Spots December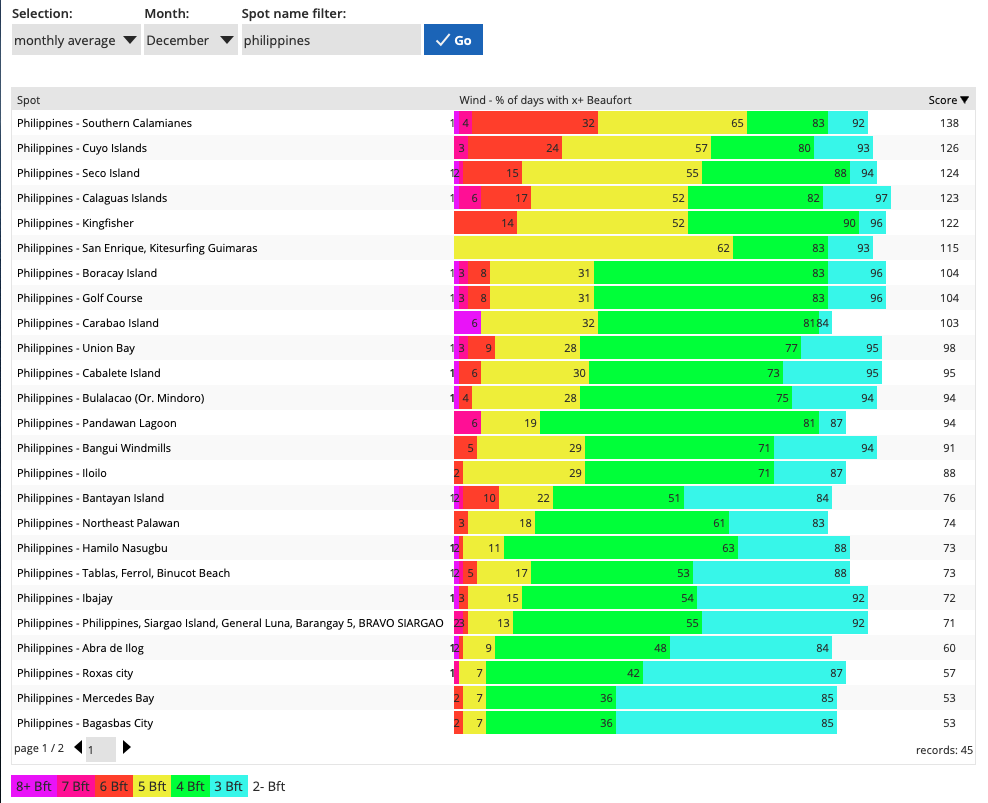 Top Spots January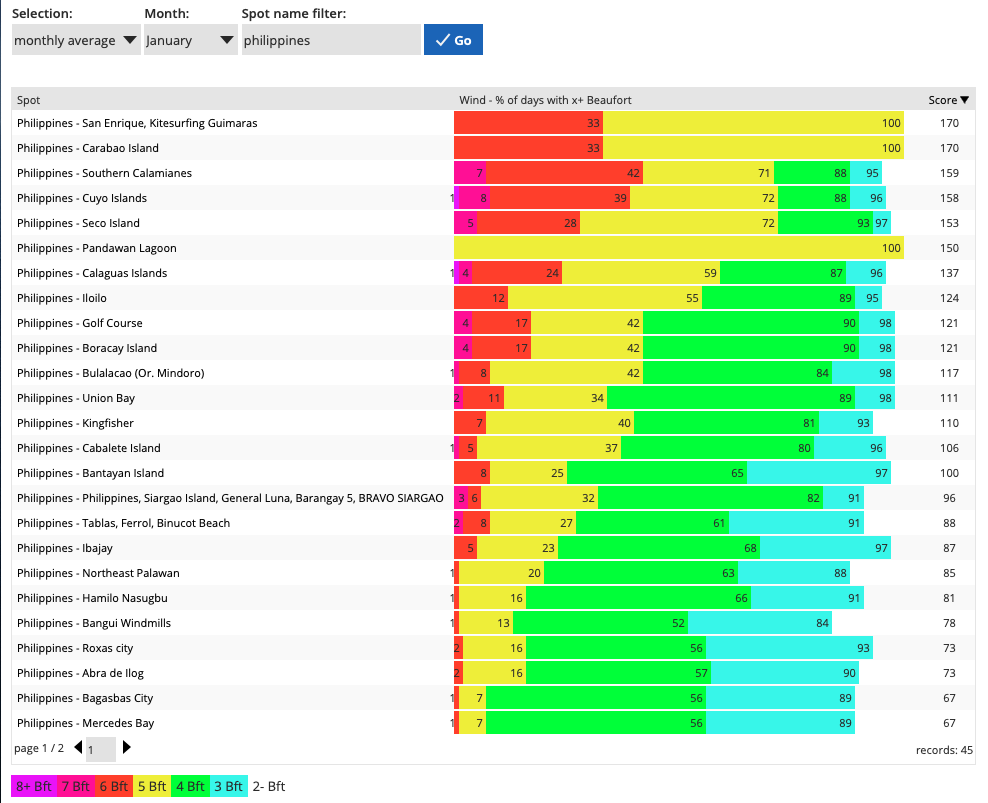 Top Spots February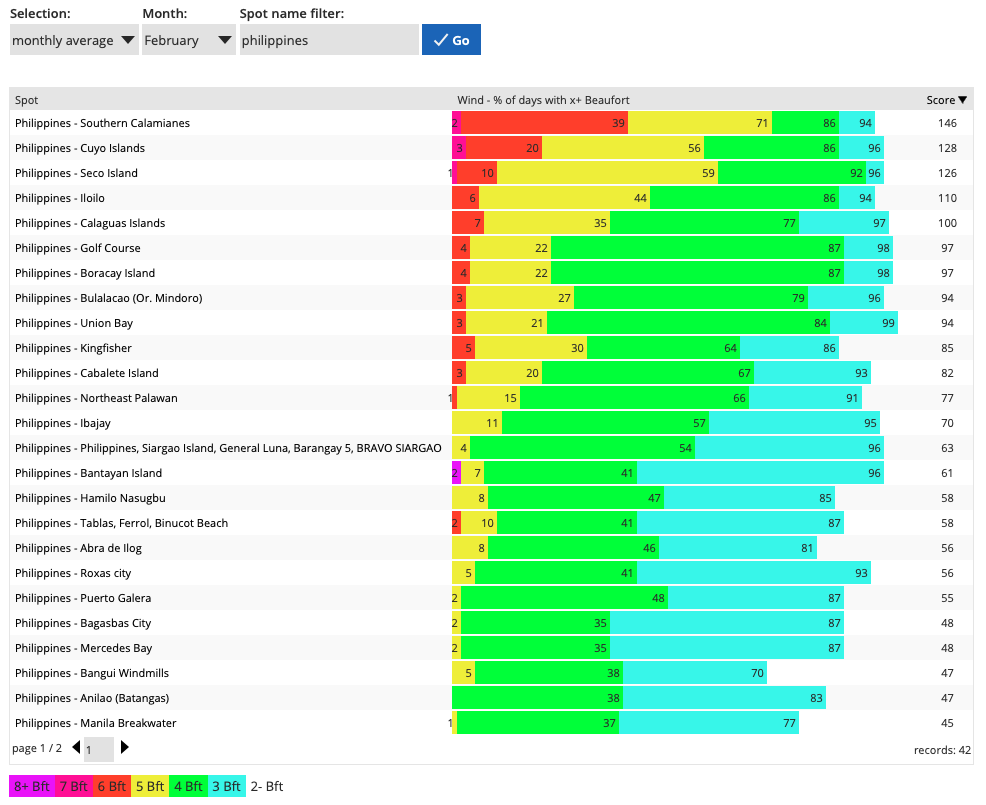 Top Spots March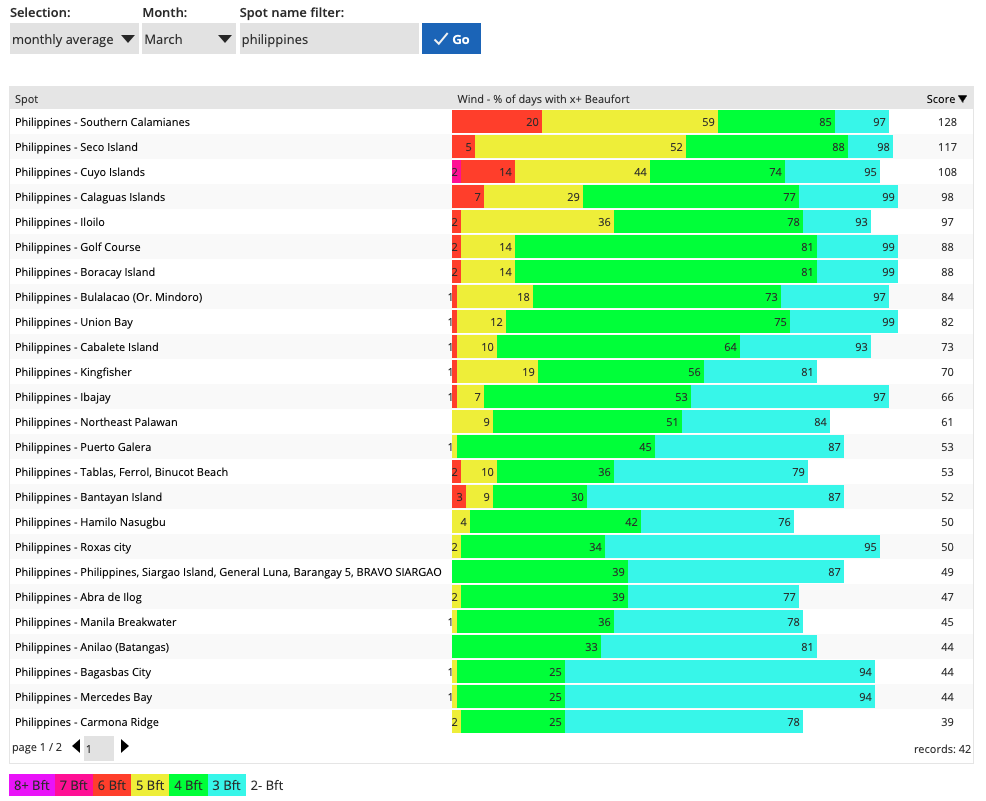 Top Spots April